Extendicare Assist Announces 2016 Golf Tournament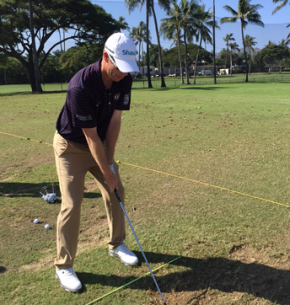 Extendicare Assist's Golf Tournament may have a special appearance from PGA TOUR golfer David Hearn
Markham ON (March 21, 2016) – Extendicare Assist, the management and consulting division of Extendicare Inc., announced today that they will be holding their fifth annual Charity Golf Classic on August 2, 2016. The event will once again be at the Marshes Golf Club in Ottawa, Ontario.
The proceeds of this tournament go to the Alzheimer Society of Canada to support the "culture change initiative". The goal of this initiative is to improve the quality of care and life for Canadians living with Alzheimer's disease and other dementias in care homes. Since beginning the partnership in 2012 Extendicare Assist has raised $375,000 through the golf tournament – every penny has gone to the Alzheimer Society of Canada.
This year, the organization hopes to expand the tournament due to their recently announced multi-year partnership with top-ranked Canadian PGA TOUR golfer David Hearn, in which Hearn will act as a global ambassador for the company on and off the course. Hearn is also a strong supporter of the Alzheimer Society so the partnership was a natural fit. Hearn, has a busy season so he may not be able to make it to the tournament in person but his presence will definitely be felt.
"We are thrilled with David's support of our Charity Golf Classic," said Gary Loder, Vice-President of Managed Homes and Consulting at Extendicare. "He has agreed to sign hats for the first 25 golfers to register so I encourage everyone to sign up quickly!"
The tournament features a beautiful course, excellent prizes and a lot of fun for participants. Not to mention the added benefit of supporting an important cause that impacts the lives of millions of Canadians.
"It has been great having Extendicare as a partner on the course as well as working with the company off the course to support the Alzheimer Society of Canada," said PGA TOUR golfer and Extendicare Ambassador David Hearn. "Alzheimer's and Dementia disease is something close to me and my family, and Extendicare's golf tournament will continue to raise much needed awareness and funds for the cause."
To sign up for the tournament or to become a sponsor visit http://assistgolf.ecimarkham.ca.
About Extendicare
Extendicare is a leading provider of care and services for seniors in Canada. Our team of almost 25,000 staff care for over 100,000 Canadians in their own homes, in long-term care homes and in retirement communities across the country. We also offer group purchasing and management and consulting services. Our mission is helping people live better.
About Extendicare Assist
Extendicare Assist offers management and consulting services to other health care operators. Our services include clinical care, dietary services, information technology, financial and administrative services, operational reviews and more. We currently have 59 partner homes across Canada.
For further information about Extendicare, please contact:
Rebecca Scott Rawn
National Director, Communications and Strategic Partnerships
Extendicare Inc.
P: (905) 470-5556